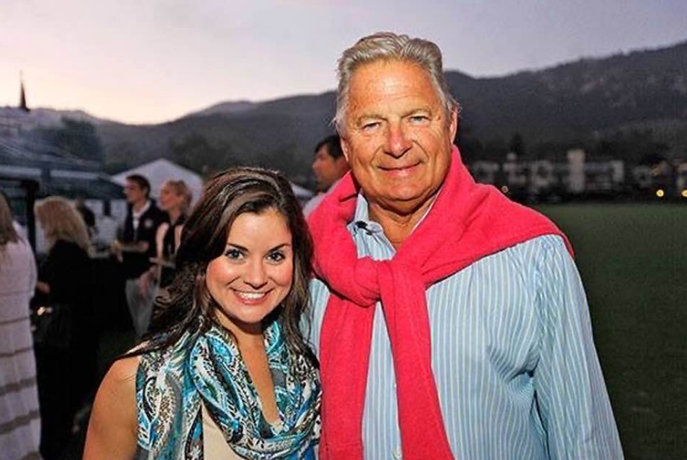 Charles Ward and Katie Turpin
Charles Ward
Founder and Principal
With a background in journalism, public relations and advertising in Texas, Charles Ward founded Idea Works, Inc., in 1980, and soon set sail for the West Coast as director of marketing and sponsorships for the America's Cup International Yacht Race. The multi-year project, where he raised an unprecedented $16 million in sponsorships for team Stars & Stripes, concluded with a win in Perth, Australia, a trip to the White House with the cup and a ticker-tape parade on the streets of Manhattan.
From then until now, Charles Ward has focused on wealth marketing, strategic partnerships and sponsorships on behalf of (and between) renowned luxury brands that include:
NFL Super Bowl
Federation of International Polo Club
Rolls-Royce Motor Cars
Maserati and Ferrari North America
Bombardier Business Aircraft
Jetcraft
Louis XIII
Celebrity Cruises
People Helping People
Tiffany & Co.
Maybach
Hub International/Chubb
Million Air
Santa Barbara Polo
Belmond El Encanto Santa Barbara
Bentley Dallas, Beverly Hills and Houston
Gulfstream Aerospace
Silver Air
Farmers & Merchants Bank
Northrop & Johnson
The Turner Foundation
Sotheby's and Christie's International Real Estate
Graff Diamonds
Park Place Motors
Katie Turpin
Marketing & Client Relations Director
Big ideas come with small details. Thankfully, Katie Turpin is in charge of all the little things involved in the successful launch of the marketing and brand collaborations conceived by Idea Works Global. As head of account services, Turpin puts her deft project management skills to good use on a daily basis, coordinating and interfacing with clients to insure activation programs and special events run smoothly.
On behalf of Santa Barbara Polo Club, Katie helps plan private dinner parties and social events within the polo community, allowing title sponsors like Gulfstream Aerospace, Maserati and Nespresso to enjoy a seamless event while they mingle among clients and a set of very hard-to-impress guests. Or consider the logistics of helping to coordinate the Superbowl Touchdown Lounge, bringing together Bombardier Business Aircraft and Million Air to welcome the world's wealthiest NFL fans to the biggest sporting event of the year. Managing these types of exclusive venues requires attention to detail and considerable finesse. We're glad we can count on Katie, and it doesn't take long for our clients to realize they can, too.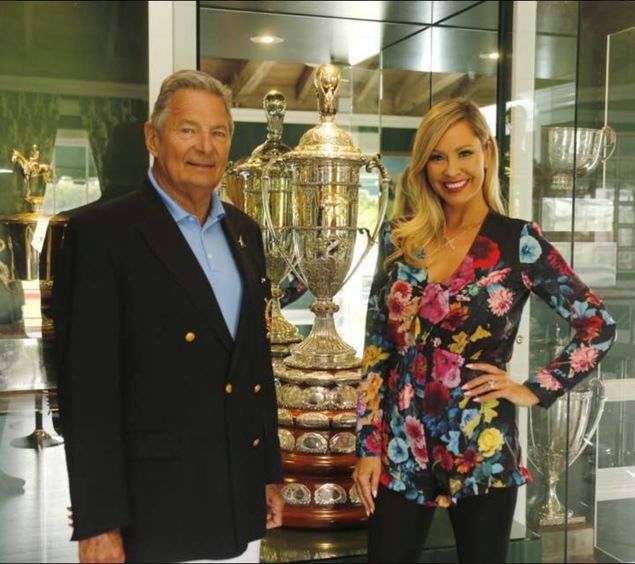 Tara Gray
TV Spokesperson and Account Supervisor
Tara Gray graduated from Auburn University with a B.A in Mass Communication and a double minor in Psychology and Spanish. Since being crowned Miss Alabama USA early in her career as a spokesmodel, Tara stays busy as a working journalist, reporter, television host and TV producer. Based in Santa Barbara, California with her husband, Scott, Gray splits her time with media-related assignments and pursuing her love of gemology through her company, Tara Gray Jewelry.
Tara is a Gemological Institute of America Certified Jewelry Professional who has sold and sourced millions of dollars-worth of high-end jewelry and rare gemstones. In collaboration with Idea Works Global, Gray designed the 2018 and 2019 championship rings for the Pacific Coast Open at Santa Barbara Polo Club, and has partnered with Charles Ward in hosting "Santa Barbara Polo Life," a YouTube entertainment program chronicling the movers and shakers who work and play along the sunny shores of The American Riviera.
Donna Scoggins
Writer and Creative Strategist
Donna Scoggins is a seasoned freelance writer who has worked for some of the world's most celebrated fashion, luxury and lifestyle brands, including Neiman Marcus, Lexus, Akris, Exclusive Resorts, Paper City and Cantoni.
As Senior Writer and Creative Director for Idea Works Global, she helps develop brand strategy, messaging and social media content for our firm as well as our clients, including Heart of Fashion, Federation of International Polo, Santa Barbara Polo & Racquet Club and Bombardier Aerospace.
"I've been fascinated by words and their power all my life," says Donna. "I get immense satisfaction in helping clients enhance their brand and realize their marketing objectives."
When not wordsmithing as a copywriter, Donna stays busy as a non-fiction ghostwriter.